Big Marble Energy

a lecture by


Andi Schmied



© MAGAZIN 2023

Big Marble Energy

Andi Schmied's performance is here to complement the dollar store created by Dank Lloyd Wright. She will take us to the world of the big money.
While posing as an apartment-hunting Hungarian billionaire, Andi Schmied accessed and documented Manhattan's most exclusive high-rise properties. For the duration of the project, she inhabited a fictional persona: Gabriella, a mother of one, whose husband is an antique dealer. Dressing as Gabriella and acting as Gabriella she prepared for the family's upcoming move to Manhattan.
In her lecture-performance, she will guide us around these penthouses, show the sunset from the Trump Tower, dawn over Central Park from the private ballroom of the tallest residential tower on the planet, and showcase samples of the world's most luxurious marble used in bathrooms overlooking the Empire State Building. With the performance, we will get a glimpse into this elite world, well hidden by its gatekeepers.


28.07.2023 7pm

at MAGAZIN
Space for Contemporary Architecture
Rembrandtstrasse 14/1A, 1020 Vienna
Andi Schmied


Andi Schmied is a visual artist and architect. In her work, she uncovers unexpected human behaviours and urban anomalies— places that, for one reason or another, do not follow general urban logic, yet remain part of our cityscape. These vary from areas that have deviated far from their originally planned function, utopian architectures or spaces of extreme privilege. For exhibitions and performances she draws from her background in architecture and industrial fabrication to present site-specific environments or create artist books.

ig: @andischmied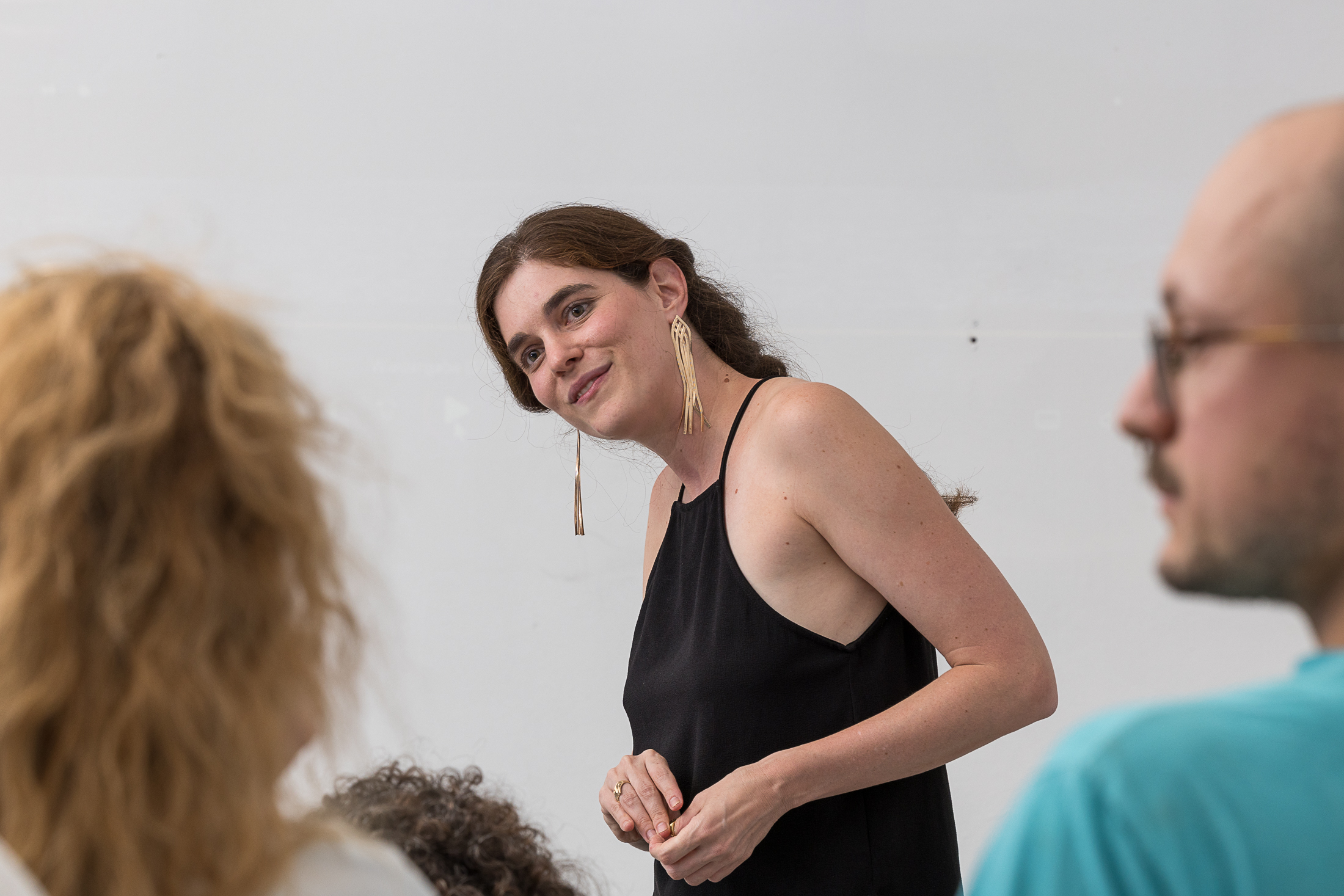 Photos by Richard Pobaschnig.