UYLENSPIEGEL
by Architecture Uncomfortable Workshop


© MAGAZIN 2022
UYLENSPIEGEL



As young architects, it was not possible to sustain ourselves solely through architectural planning. This was one of the reasons why we started producing functional objects, for example furniture, in addition. Up until now, this is an essential part of our practice. Nevertheless, none of us have become carpenters or welders – instead we remain amateurs. In our exhibition at MAGAZIN we start from this vantage point and ask questions on the relationship between craftsmanship and architecture. What kind of specialist does being an architect make you and how do architects connect to the actual physical construction process?

To venture these questions within the exhibition space, we chose to set up a workshop for Thyll Uylenspiegel. Uylenspiegel is a character we have known since our childhood and whom we collectively rediscovered recently through the following two sources: The UYLENSPIEGEL, a magazine published in Belgium between 1856 and 1863, and Charles De Coster's novel The Legend of Thyl Ulenspiegel and Lamme Goedzak from 1867. In De Coster's novel, Uylenspiegel is observing craftsmen at work, yet never engages seriously in this practice himself. He rather sabotages it. This story is something we can relate to in our practice, as – similar to Uylenspiegel - we never feel like professional craftsmen and -women, but rather like impostors.

Within the workshop, we will design and build objects and furniture for our own restaurant in Bajna, Hungary. We will work in the spaces of MAGAZIN for three blocks of four consecutive days on the following dates: November 1st to 4th, November 17th to 20th as well as December 7th to 10th. We plan on producing twelve chairs, a four-meter-long dining table, a two-point-three-meter-high shelf, a cooking and working counter as well as a twelve-piece ceramic tableware set. The character of the exhibition space will be in constant flux due to the continuous transformation of the materials, both in position and form. Once our production is finished on December 10th, we will have a public dinner with the newly built furniture, before moving it into our restaurant in Bajna. In addition, with this dinner we will be celebrating the last event of MAGAZIN after five years at its current location (Weyringergasse 27i), as the exhibition space will be relocated to somewhere in Vienna in January 2023.

Opening 04.11.2022 7 pm

Exhibition 17.11.-20.11. and 07.12.-10.12.2022 (3-6 pm)
as well as on appointment
Panel Discussion 10.12.2022 7 pm
with
Workshop session 1:
Photos by © Simon Veres
Architecture Uncomfortable Workshop



Architecture Uncomfortable Workshop is a Budapest based architecture office, which besides the planning always tries to make experiments in small scale projects. One of the biggest motivations for them is the understanding of the contemporary vernacular architecture. They are continuously looking for situations, where comfort meets real human needs.

Workshop session 2:
Photos by © Simon Veres


Workshop session 3:
Photos by © Simon Veres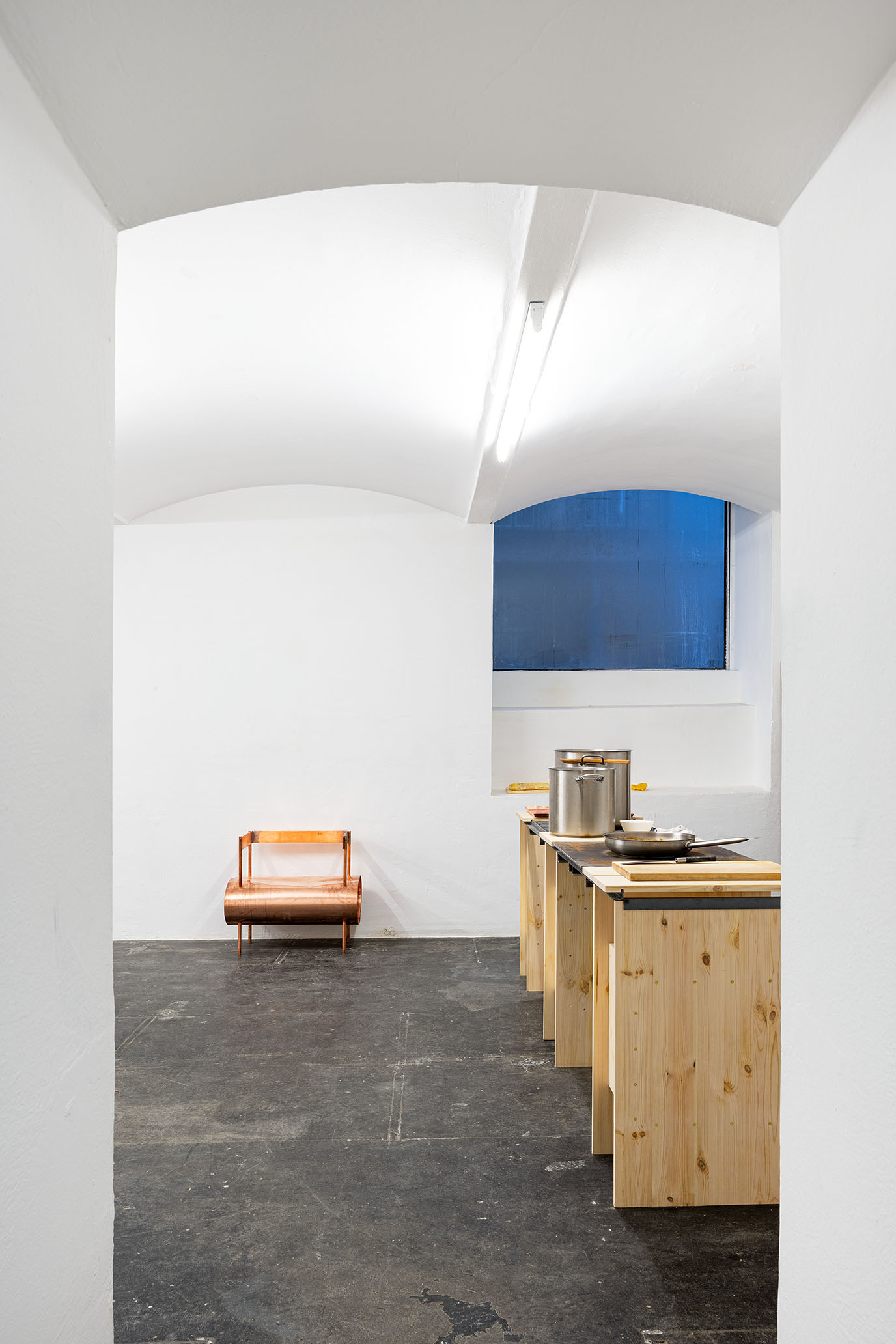 Final Dinner / Finissage:
Photos by © Richard Pobaschnig